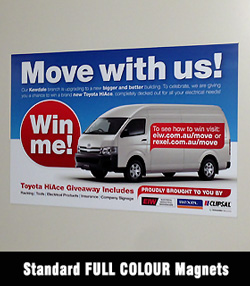 Full Colour Standard Magnets
Printed in Vivid Full Colour, this is our most popular choice. High Quality vehicle grade magnet and includes a clear UV/scuff laminate for extra durability.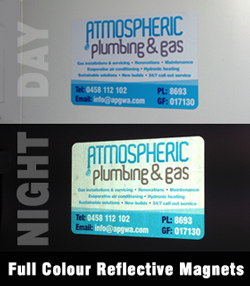 Full Colour Reflective Magnets
Printed in Vivid Full Colour on white reflective material. Great for night drivers like pizza delivery, taxis, couriers or if you would like something that stands out a little more.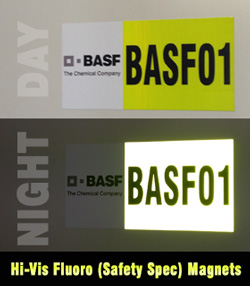 High Vis Reflective Yellow
Safety Magnets
Mine Site and Work Site Industry standard High Visibilty Reflective Fluoro Yellow. Generally used for LV or vehicle numbers with black letters, though we can incorporate logos on standard backgrounds as shown above.